What Customers Think About Us
" You saved me a lot of time by finding a quick and awesome quote when i needed to sell my car. Many many thanks! "
An excellent & first rate service! The whole process was easy from start to finish like as they said easy as 1,2,3.
Very efficient service. Easy to use website. Excellent service when collecting car. Reached on time and no drama. Would recommend.
" I thought 1 would have to call around every car junkyard in the UK to get such a good price. Great services! "
" Brilliant services form quote to collection. Team was helpful and patient. Excellent services. "
Car collected promptly, driver was friendly and money transferred in my account same day. Excellent service.
Awesome interface of website. Easy to use website. Car collected on time, and payment made promptly.
Excellent highly recommend . Very efficient service. Driver called and arrived on time. Polite and helpful.
" Scrapmycarorvan.co.uk found me the best damaged car prices in UK. No one else came close. "
Quick and easy sell, collection is very prompt and on time, fantastic service! In short just amazing.
HOW DOES OUR CAR SCRAPPING SERVICE WORK?
Founded in 2008, Scrap my car or van was one of the country's first scrapping websites for scrap vehicle prices. Since that time, our independent website has been offering free, instant scrap and salvage quotes for all UK residents, simply by providing your car registration. We have also grown and developed a nationwide network of reputable scrap car breakers, collectors and dedicated buyers. We work with government Authorised Treatment Facilities (ATF) and approved buyers nationwide to provide you with a friendly and impartial service, whilst removing the hassle of the sale and disposal of your scrap or salvage vehicles.
Category S or N Car
For the past 10 years, the classification of insurance write-offs was your stable four categories of A, B, C and D, with A being irreparable and unable to return to the road and categorized D cars being given a lifeline. But as of 1 October 2017, this was about to change with the idea of making things 'more clear' for the motorist. A and B remained – but categories C and D were scrapped off in favour of the new S and N structure. Understanding the new classification is vitally important for any motorist involved in an accident or potentially buying a second hand vehicle, as a vehicle's category marker stays with it for the remainder of its days on the roads.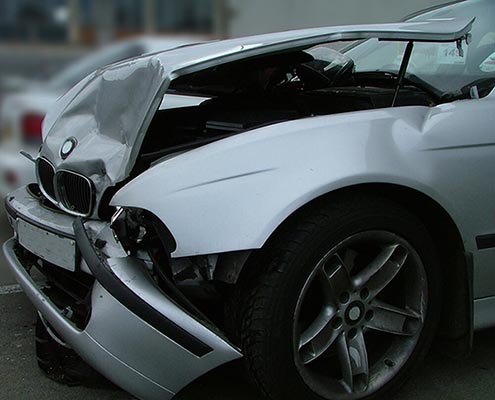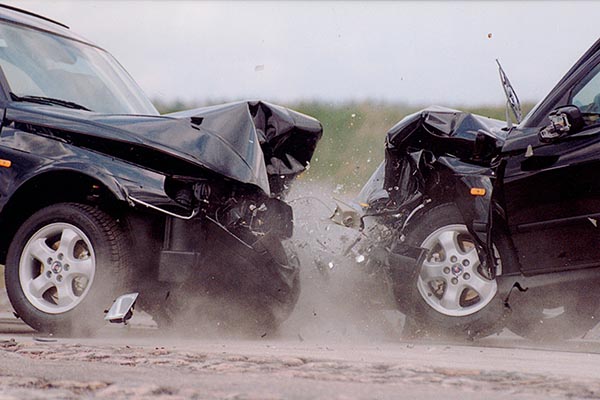 Category S & N Meaning
The old category of C – and now reclassified as S – is used where all related costs to the structurally damaged vehicle exceeded its value, which takes into consideration things like hire car rental which can be £100 a day for example. To many insurance companies, the repair bill escalates higher than the value of the vehicle deeming it a write-off. But although the vehicle is now structurally damaged it is repairable and can be returned to the roads. Category D vehicles, with no reported structural damage, were judged less expensive to repair than replace taking into consideration of all costs. This means the repair bill is cheaper for the insurance company allowing for an N classification. It is far more worthwhile all round to get your Category N car repaired if it is in good condition
HOW TO SELL Your Written-Off Car
If deciding against insuring your vehicle, you may want to look at selling your written-off car. At Scrap My Car Or Van, we have a UK wide network of specialist buyers who not only purchase scrap vehicles, but buy Cat S or Cat N insurance write-offs too as salvageable vehicles. The new changes from category C and D to S and N won't make the roads any safer – they will simply give a clearer understanding of how the structure works and system works to the public. At the end of the day, if a vehicle was declared a write-off, those rated Category C and D in the past had to pass a Vehicle Identity Check (VIC) so that it could be returned to the roads. But this was abolished in 2015 due to the costs associated with it leaving potential buyers at risk of buying a badly-repaired vehicle. The new classifications of S and N just give a clearer understanding of those categories – but they won't give you any clear assessment of how well or badly a repair has been undertaken and put back on the roads.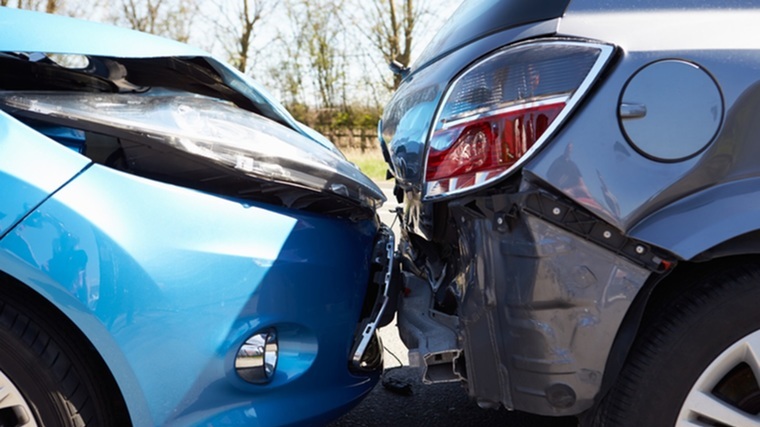 FREQUENTLY ASKED QUESTIONS
Will You Pay Me In Cash?
Roger
2020-08-11T12:59:33+01:00
Unfortunately it is illegal to do so. This is because scrap metal dealers must be able to convey a named cheque or printed receipt of the transaction which was made. There must also be a record of the person who made the transaction. If no proof can be shown in the relation to the transaction then it will be rendered as incomplete and considered an offence under section two of the Scrap Metal Dealers Act (SMDA). This was bought in as a way to combat scrap metal theft and rogue traders, and as a result paying for scrap vehicles in cash has been illegal in the UK since the 1st of October 2013. If a particular trader is willing to break the law by offering or making untraceable payments in cash, you have to ask yourself what else they could be doing which is illegal. Using trusted traders is paramount to your safety which is why we strictly adhere to the law and ensure that all of our buyers operate with the appropriate payments for your vehicle.
How Do I Contribute To Charity?
Roger
2020-08-11T13:34:31+01:00
If you would like to contribute to one of our chosen charities we have enabled donations to be made for as much, or as little, as you would like. You can make a charitable contribution in one of two ways; either over the phone with one of our dedicated advisors, or online through our website.
Do I Pay For Your Service?
Roger
2020-08-11T13:31:44+01:00
No, our service is 100% free for users of our site. There are no hidden costs or fees and all collections are free; so the quote you accept, is the price you will be paid!
Should I Need A Bank Account?
Roger
2020-08-11T13:30:45+01:00
Yes. Cash payments are illegal due to the Scrap Metal Dealers Act 2013 and so all payments are made via bank transfer or business cheque, which must be paid into a UK bank account.
What I Need To Get Paid?
Roger
2020-08-11T13:29:43+01:00
If you already have a scrap car which you have accepted an offer for, you're almost there! The only things you need in order to get paid once the aforementioned is done, is to wait for your buyer to arrive and collect your vehicle. Oh, and have a bank account for the payment be made into of course!